---
Thorough quality control and efficient production system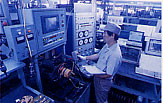 To cope with demand of higher quality, lower costs and variety of product needs, Nikko carries out a thorough quality control throughout the production process. We have also introduced a new production system and developed TPM activity to pursue higher efficiency of production.
In the development of products, Nikko has improved its evaluation of machinery and equipment, so that it can develop products by satisfying customers' requirements to the maximum degree. Through this kind of constant improvement activities, Nikko tries to secure the highest level of quality to increase customers' reliability and meet their expectations.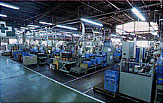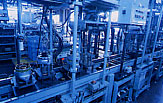 To provide customers with the world's highest quality products, Nikko has established a quality control system based on ISO9001:2008 quality standards. At the same time, Nikko is renovating its entire company system to stay abreast of intensifying global competition, making it more flexible to cope with changing demand, shorter delivery-time requirements, and further price reductions.